SYMBOLS & MOTIFS IN LAO TEXTILES
Lao history was mostly oral and folk tales were passed on from one generation to the next. With animism and Buddhism coexisting in communities, interpretations of each mythological symbols, motifs, and patterns can mean one thing to one group and mean something else to another ethnic group.


MYTHOLOGICAL CREATURES + OBJECTS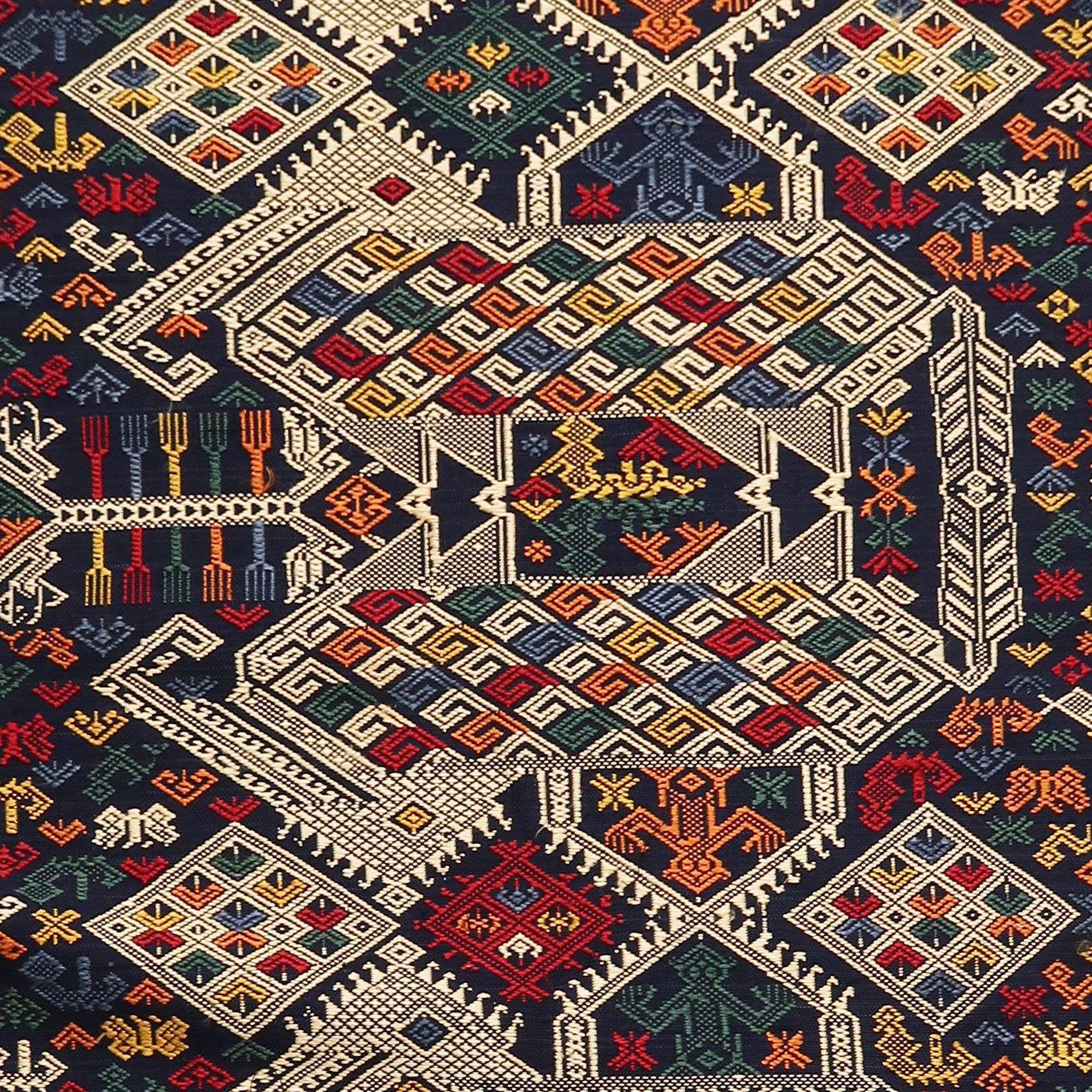 The lion-elephant is a protective icon meant to safeguard against evil. Smaller naks and human figures are often depicted inside the outline of the siho. When it is rendered in this x-ray style, like in this textile, this 'pregnant' figure is a wish for fertility and many offsprings.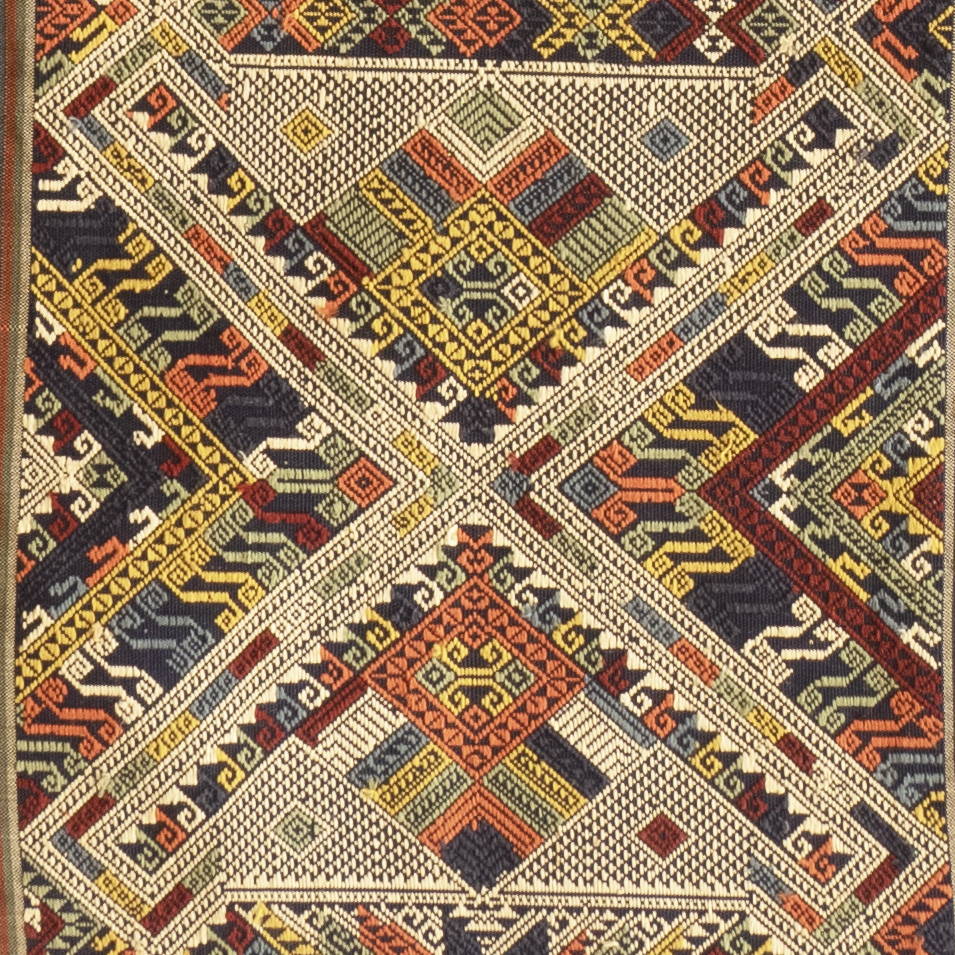 This mythical water serpent is said to have magical powers that protect and save humans from illnesses, hunger, bad spirits, and help them cross rivers. There are many variations of a nak that can appear in the same textile- in this image, there are patterns of two nagas 'mating.'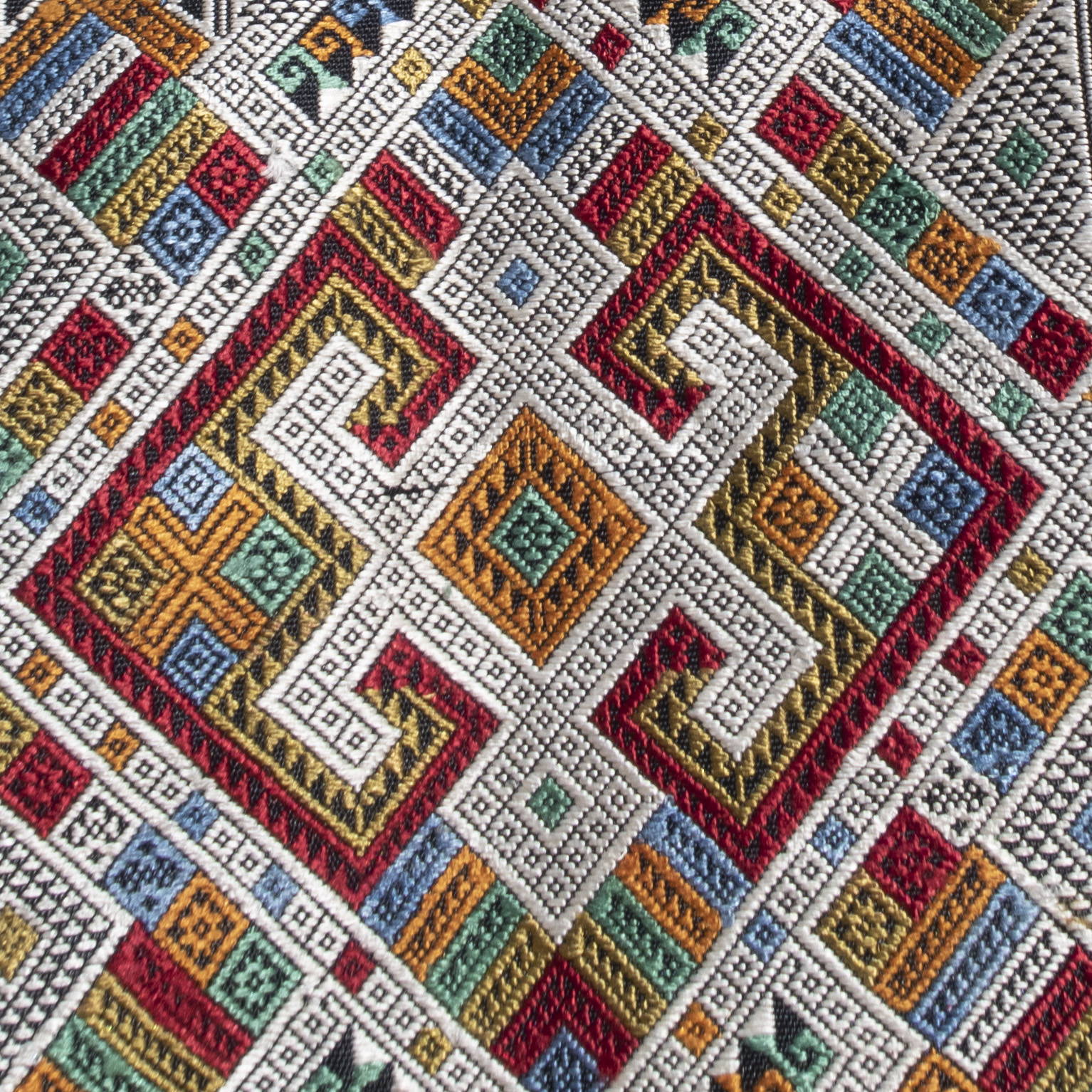 Pii yak is represented with a diamond like head and 'arms.' It is a terrifying spirit, but when embedded within a textile, it becomes a protective spirit.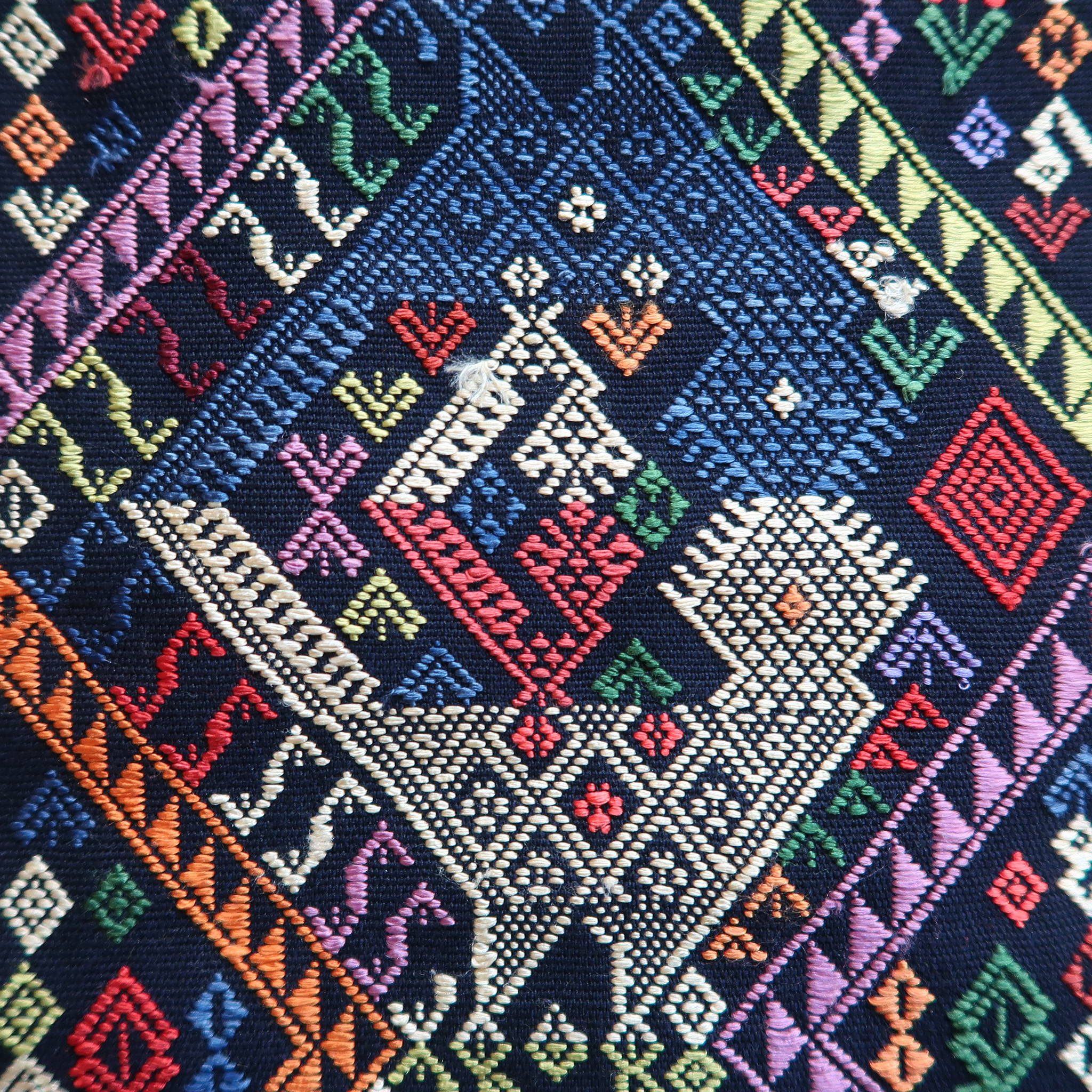 The hong bird is a symbol of status as it is revered for its ability to communicate on all levels - living at once on water, on land, and in the air.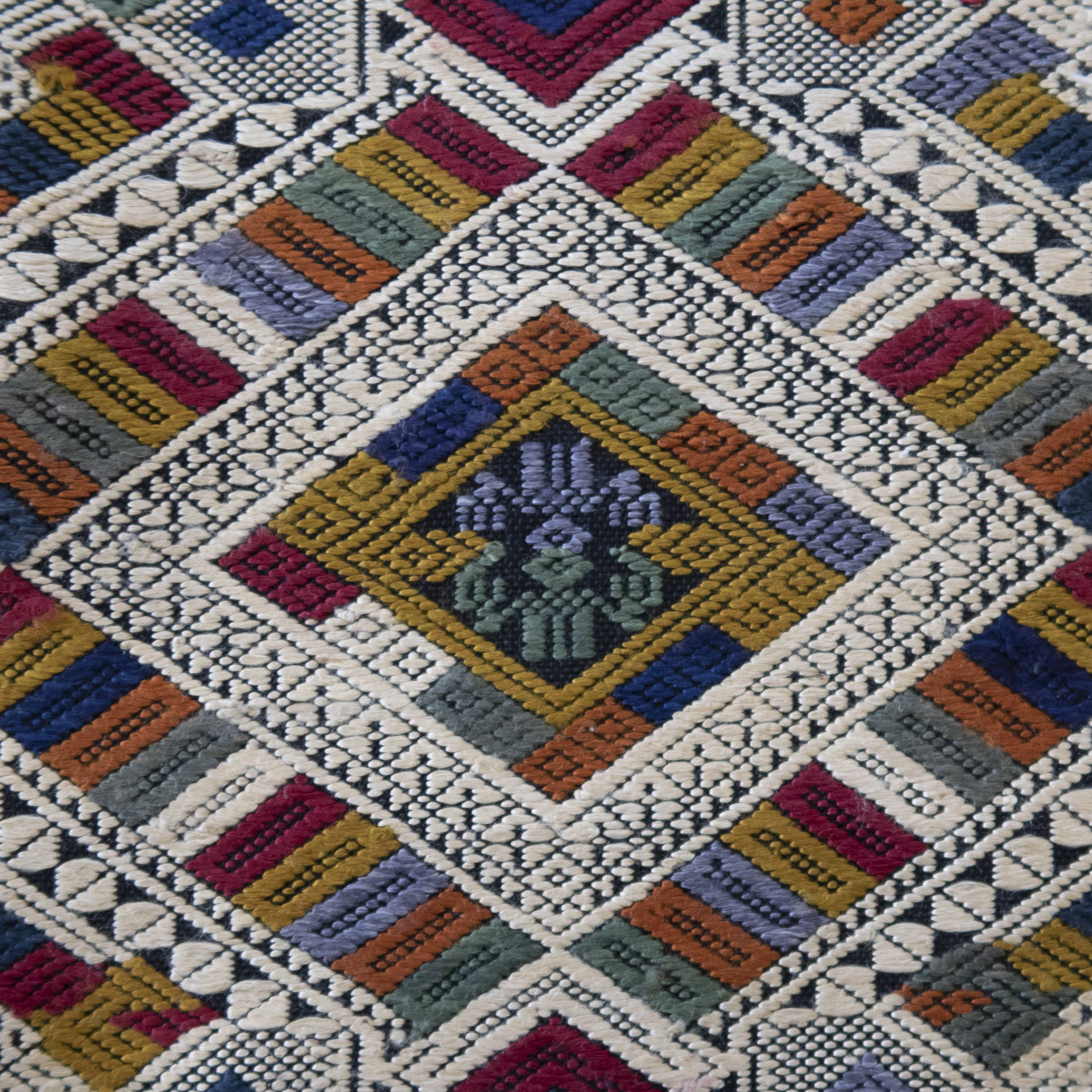 Kon Buhaan (ancestor figure) is usually represented by a person standing with their arms held high on each side. Traditionally, the kon buhaan is woven into funerary textiles to encourage the ancestors to accompany them on their dangerous journey and that the ancestors will recognize them and let them into heaven.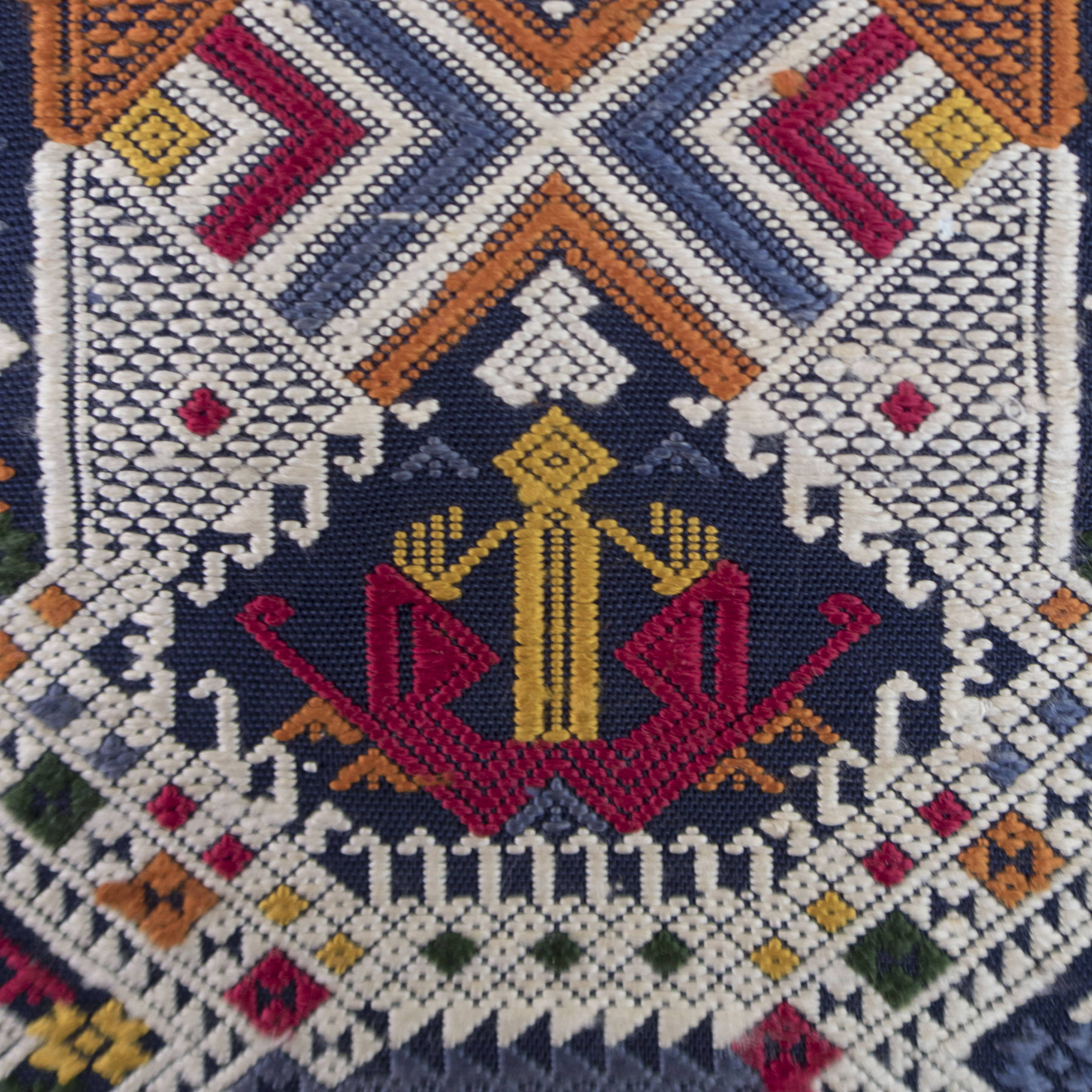 In healing and ritual ceremonies, shaman travel to other worlds in a huea hong, spirit boat. This image is especially shown on women's head cloths and shaman's healing cloths. Huea hong is also the name given to the long dugout boats used in annual festival boat races on the Mekong.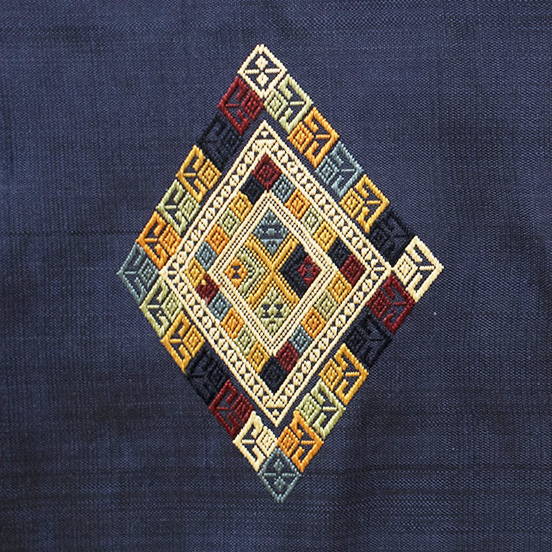 An ancient and universal symbol, some scholars link the lozenge with fertility and the navel or womb. When found particularly on Tai Daeng shamanic textiles such as dowry, pillows, curtain, and baby carriers, it lights the way for shamans in their journey to the afterworld.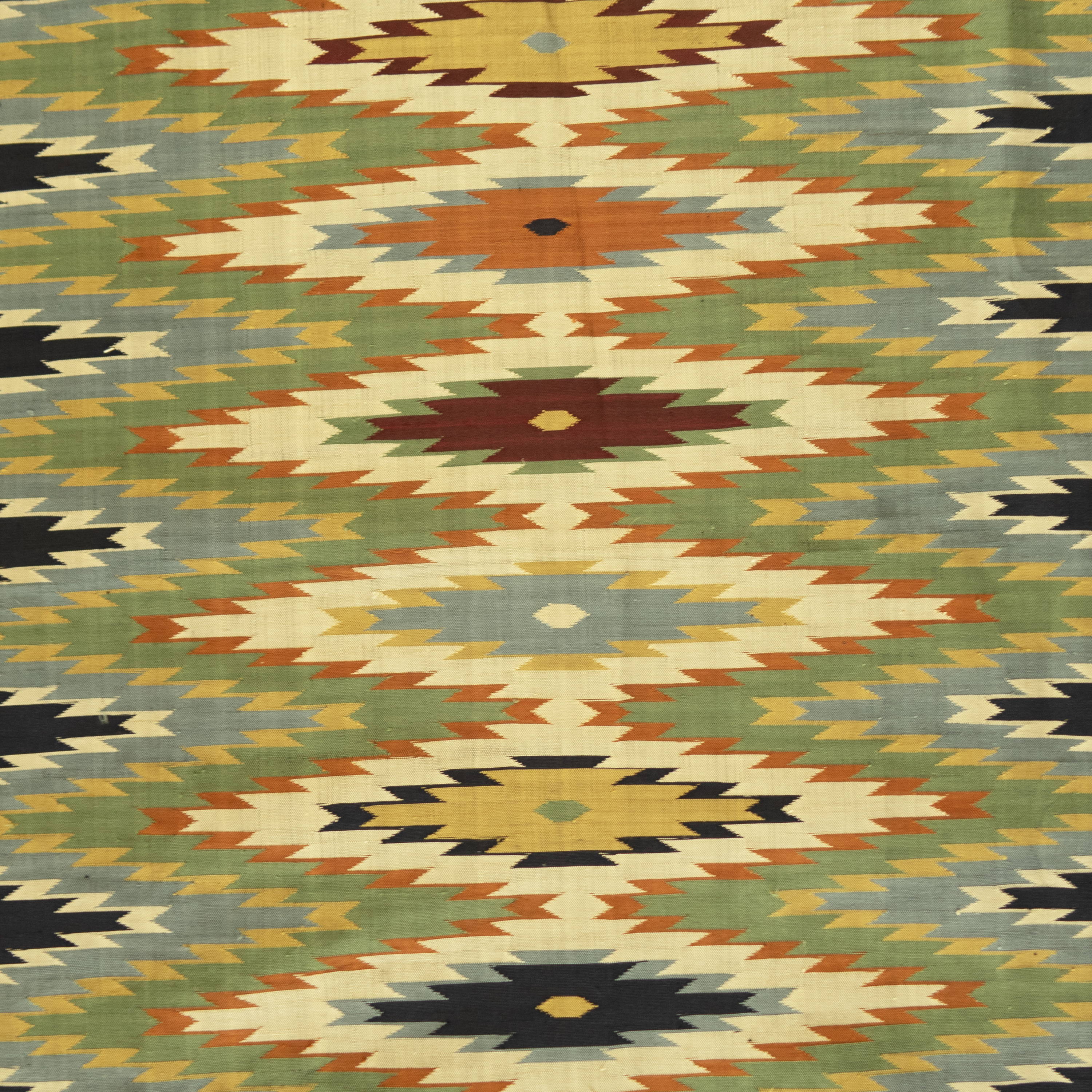 Nam lai (river flow in Lao) is usually found in Tai Lue tapestries. Weavers who use the nam lai motif are often inspired by the mountainous landscapes that feature motifs of river currents, waterways, lightning, mountain ranges.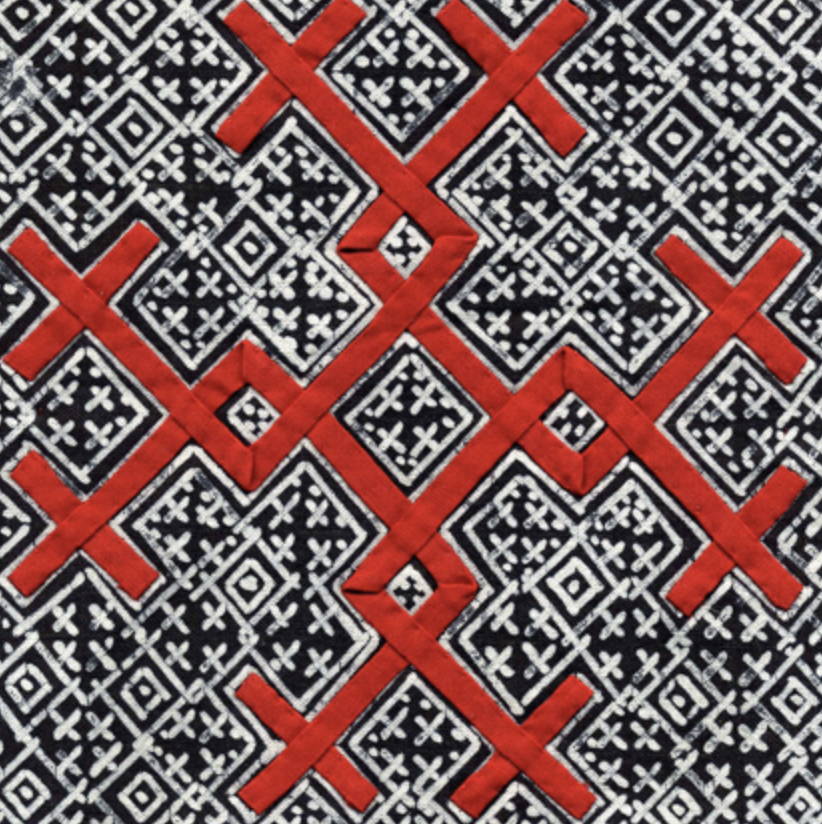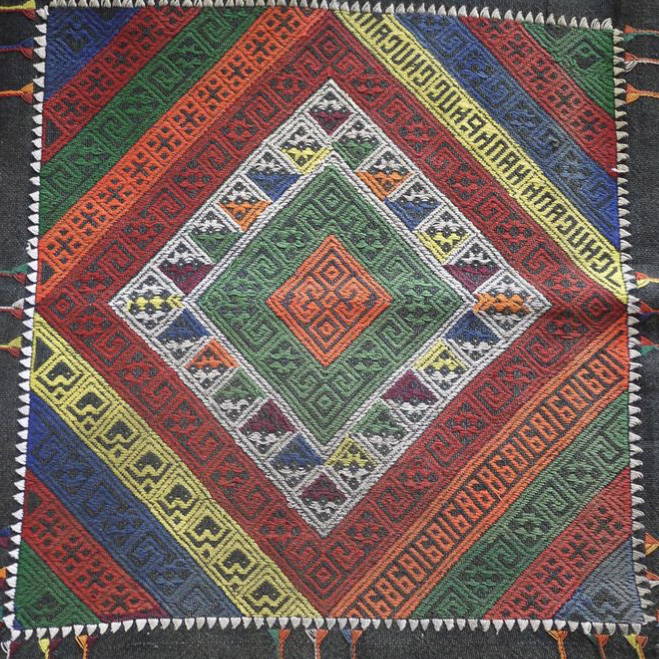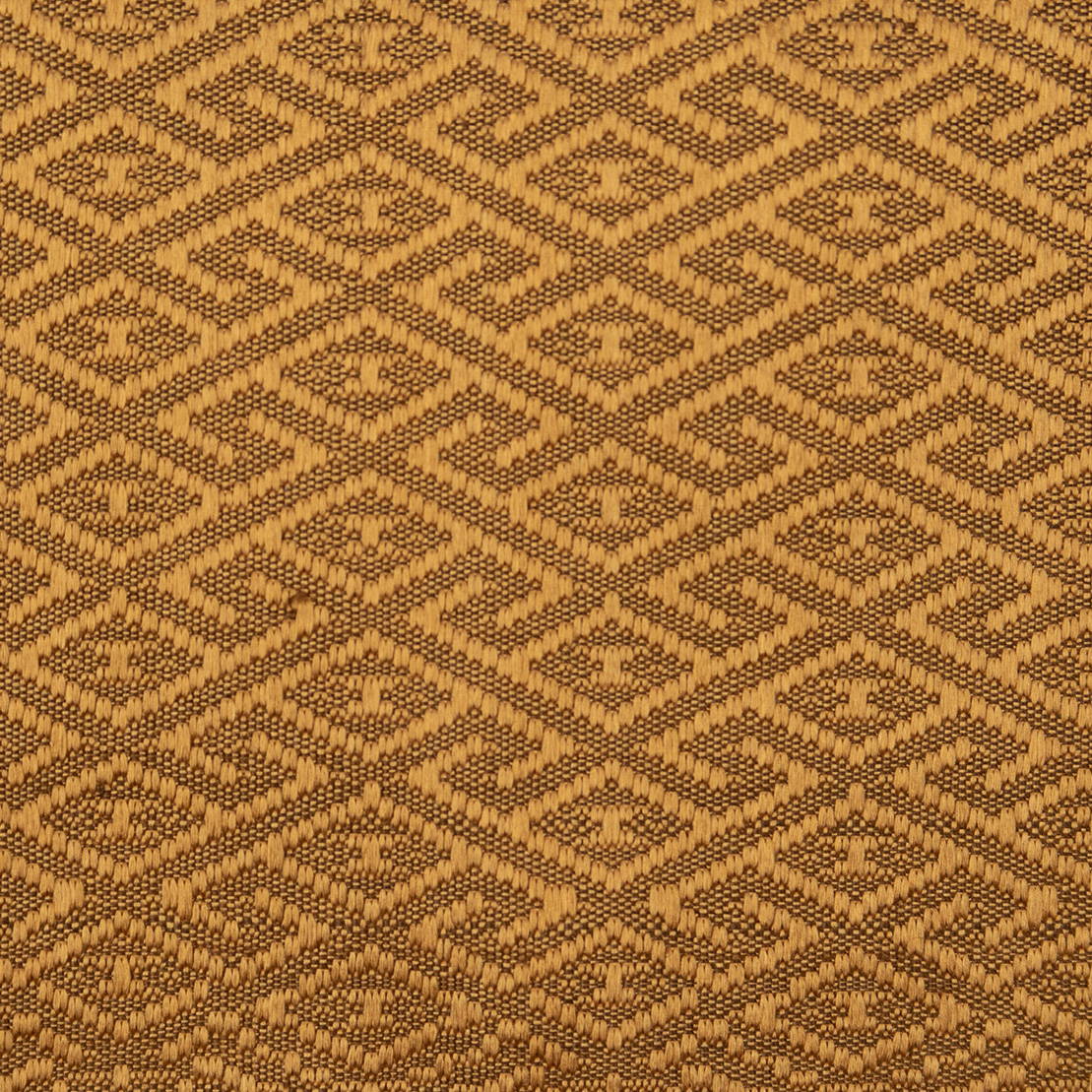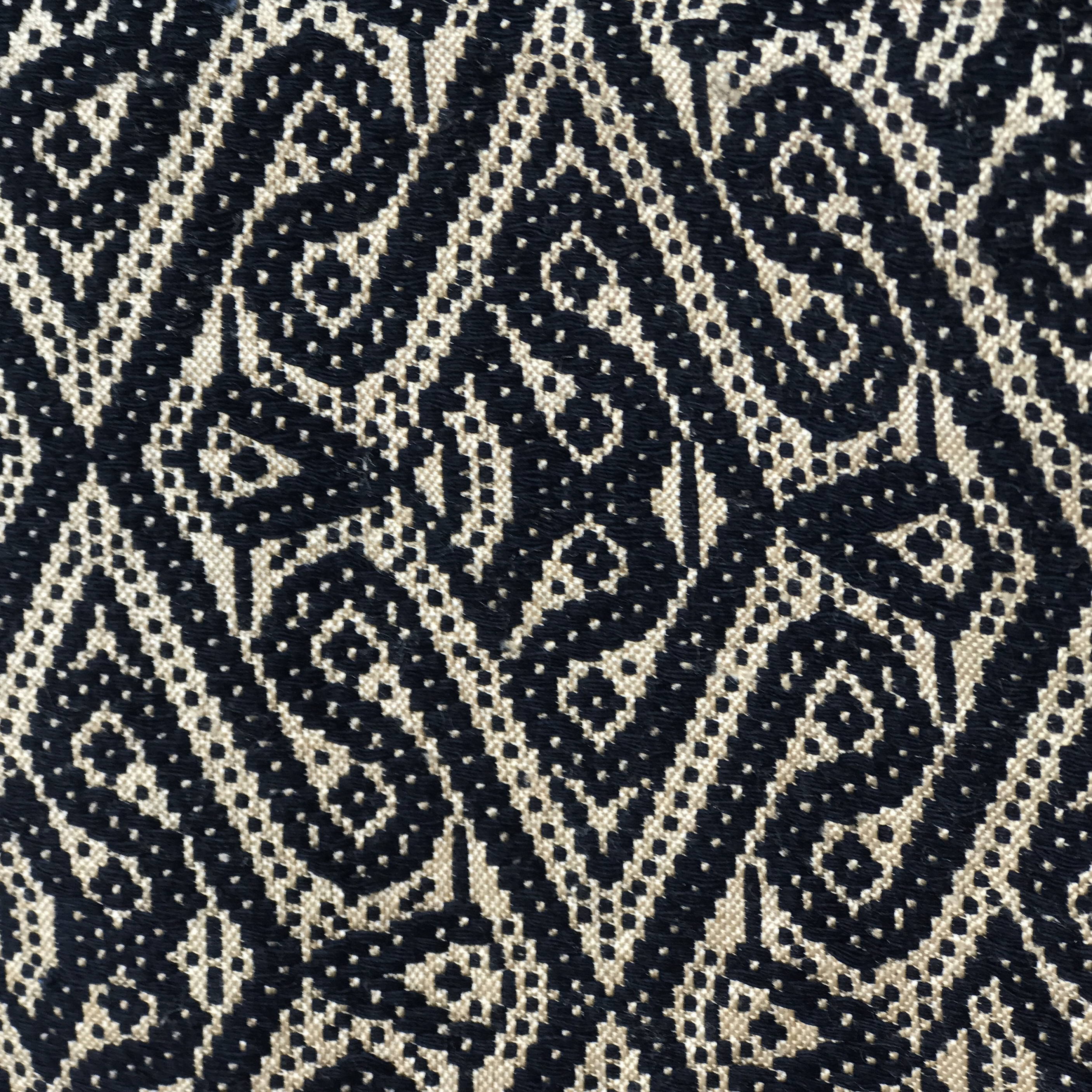 Khor (hooks) patterning fill spaces around primary themes. They are best known from the massive bronze Dong Son drums and other embellished metal objects that were traded some 2,500 years ago.

Clockwise: hook embroidery on Hmong batik; hooks on Tai Dam head cloth; ka chae, keys, square hooks on silk; and kuut lek fai, fern, rounded hooks on cotton.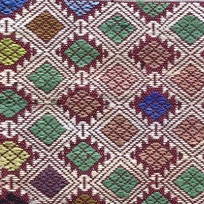 The most common geometric motif is the gaap (house gable). This triangular shape is seen in nearly every type of textile. The image represent gables on houses with woven bamboo patterns.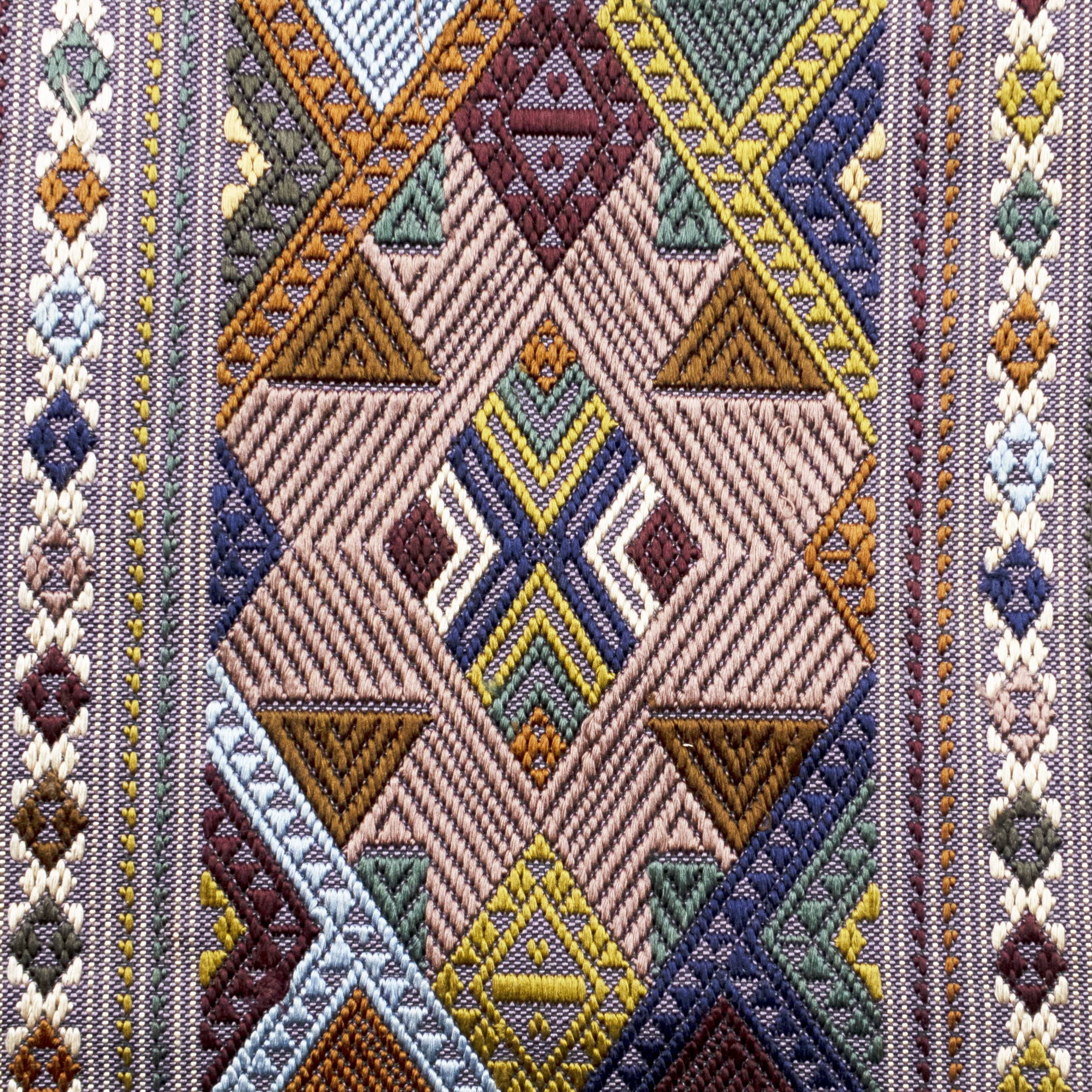 DOK CHAN
SANDALWOOD FLOWER
In Buddhist imagery, the eight pointed star can be interpreted as dok chan (sandalwood flower), though it can also be dok keo (jasmine flower), dok vaen (small flower in the rice fields), or even dok tawen (sun). These motifs are large and dynamic on blankets, but on a smaller scale on other household textiles.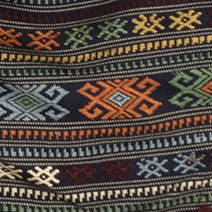 The story of creation tells of the sacred gourds from which all the people of the earth were born. Kaen taeng often appear in the background of other larger motifs.